Will we finish top 4?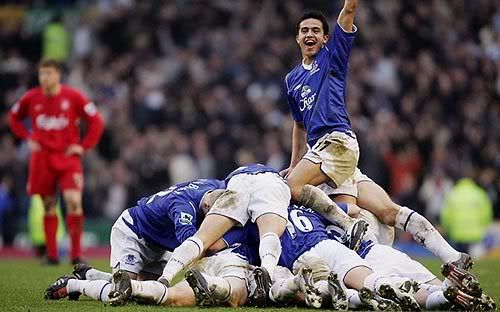 We are in 6th place. We are in the semi finals of the FA Cup, but our target must still be to finish in top 4.

We did it in 2005, and last year we nearly did it again, when going into March 2008, we were in fourth, but injuries to Arteta left us without a playmaker, and we faded into 5th place. 
This year, like dejavu, we are without Arteta again. However these are factors for us:-
1. We have only Chelsea from the top 4 to deal with. The other teams we will face (including Villa) are teams we have a decent chance to win. 
2. Last season at this stage, we not only lost Arteta, but Pieneer and Cahill were out too. This season, we have a few more players who can create - Fellaini,  Gosling and Rodwell comes to mind.
3. Cahill is around this time, and his game has developed to not just a midfielder, but an additional striker, and his passing has also improved. 
4. Whilst we lost Carsley who was rock steady last season, we have Neville and Rodwell playing there. Also whilst Cars was steady, but his presence meant we were always stuck with an anchor man in midfield. Since he left, the team was forced to play a more controlled game, instead of relying on Cars to sweep up the lose ball. Our passing has become better and we are more cohesive when we attack. 
So we have a good chance of finishing 4th provided we win most of our remaining games, and Villa and Arsenal fade away. It will be tough, but we must be optimistic. 
Our remaining ELP games are :-
Sat 21st 12:45            A            Portsmouth           
Sun 5th 15:00             H            Wigan           
Sun 12th 13:30            A            Aston Villa           
Sun 19th 16:00            A            Man Utd            (FACup)
Wed 22nd 20:00       A            Chelsea           
Sat 25th 15:00            H            Man City           
Sat 2nd 15:00              A            Sunderland           
Sat 9th 15:00              H            Tottenham           
Sat 16th 15:00            H            West Ham           
Sun 24th 16:00            A            Fulham            
I think we can win at least 5 of the remaining games