The Tale of 2 Talents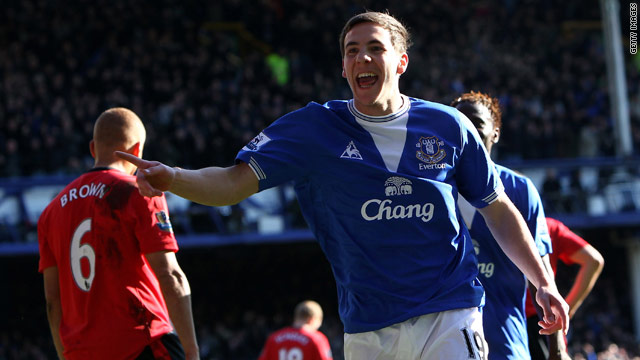 Everton has many young talents in our team this season. James Vaughn and Anichebe can be considered 'veterans' in view of the influx of new good talents coming in.
Jack Rodwell has been the beacon of hope for Everton, and may one day be Everton captain. Let's hope he wont leave to some other club, and stay with Everton as long as possible, if not for his entire career.
Two other talents have recently had 2 opposing tales. Dan Gosling, who just returned from injury and looked like he was getting back to his best, had a cruciate ligament injury and is out for 9 months.
On the other hand, Seamus Coleman is flourishing at Blackpool. He could be our future right back, and so far his progress is upwards.
It is hoped that when the next season start, we would have all our big players back from injury, Fellaini being the obvious one out at the moment.
However once Dan Gosling is back, and Seamus Coleman returns to Everton, we would have strength in depth.